Building Self-Belief| The Learning for Life Sensory Room Project
Young people from Consett Academy and Learning for Lifejoined forces to design and equip and new sesnory space. They challenged youth loneliness, broke down social barriers, built lasting friendships and engaged with local businesses. It was a fabulous project and we all loved every minute of it.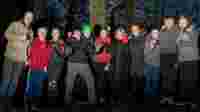 Films / December 16th, 2018
We had a brilliant experience working with these young people. We worked with them by building up their confidence by encouraging them to talk. We took them to the theatre, a restaurant and to the high ropes. They all learnt a great deal about each other and themselves.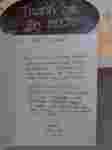 Blog / July 18th, 2018
Building self-belief in our young people is an essential element of their education. I recently received a thank you card from a Year 11 student who said "In such a short time period you have been amazing, thank you so much for helping me and being so kind.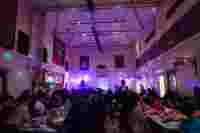 Blog / July 5th, 2022
Building Self-Belief CIO supported Tow Law Millennium Primary School, County Durham, and the wider Community in a range of creative and cultural activities to mark the Queen's Platinum Jubilee in June 2022.