Building Self-Belief| The Learning for Life Sensory Room Project
Young people from Consett Academy and Learning for Lifejoined forces to design and equip and new sesnory space. They challenged youth loneliness, broke down social barriers, built lasting friendships and engaged with local businesses. It was a fabulous project and we all loved every minute of it.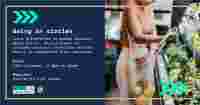 Films / October 5th, 2021
Our CEO Christine Thomas was privileged to Chair this debate about how we can work towards a circular economy and how we can make people more aware of what they can do to improve everyone's attitude towards Climate Change.

Blog / December 3rd, 2018
A committed team of Trustees have come together to launch a new charity in County Durham to help young people get the best possible start in life through empowerment and increasing personal self-esteem.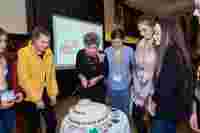 Films / June 17th, 2018
Our film documents and explains the impact of our Building Self-Belief programme with Year 9 Girls at Consett Academy, County Durham. The programme helps the young people to grow in confidence and encourages them to be more aspirational about their future careers. It was a privilege to work with them.