Lauren Brown | Junior Doctor
Dr Lauren Brown gives us a brilliant insight into the role of a junior doctor. Her journey through the application process for Medicine, the course, the choices within the course, the opportunities to work abroad and the social events that support the success of the students. She explains the many different career paths that can be taken and gives us an insight into her own career choices now that she is a qualified doctor.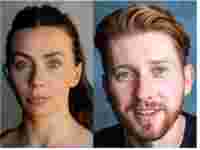 Blog / April 15th, 2021
Mitch Donaldson and Becky Bartram tell us about their route into training as actors and in stage combat. They describe the highs and lows of an acting career, including the process of getting into Drama School and the auditioning process for getting acting work. A fascinating insight into acting as a profession.

Blog / December 3rd, 2018
A committed team of Trustees have come together to launch a new charity in County Durham to help young people get the best possible start in life through empowerment and increasing personal self-esteem.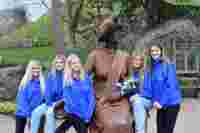 Blog / March 16th, 2022
Building Self-Belief's mission as a charity it to empower young people and give them the strategies and the self-belief to take ownership of their lives. Our mission is to "Build Stronger Communities through Building Self-Belief' and we feel that a strong Youth Panel is the perfect way to give young people a voice and ensure that they have a say in their own community.