Building Self-Belief CIO | Tow Law Primary School WW1 Heritage Lottery Project
We had a fabulous time working with Tow Law Millennium Primary School where the children researched the names on the local World War One Memorial, and analysed a range a historical evidence, to understand the impact that the conflict had on their local community. They visited Beamish Museum and took part in workshops with the DLI Museum. As a result of their work, the students produced a brilliant anthology of research, poetry and creative writing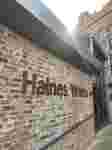 Blog / November 18th, 2019
Corporate social responsibility (CSR), sometimes known as 'corporate conscience' or 'corporate citizenship', is about companies playing a responsible role in the wider community. Haines Watts have developed some brilliant ways for them to enhance and develop their CRS and we are very lucky to be their nominated charity.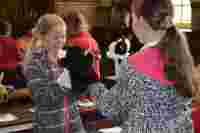 Films / July 31st, 2021
Our Heritage project with Crookhill Primary School took the children back to the 1950s. We looked at childhood games, the space race, the children's programmes. We also had visitors to the school who discussed their 1950's childhoods.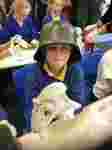 Blog / August 21st, 2019
We had a fabulous time working with Tow Law Millennium Primary School where the children researched the names on the local World War One Memorial, and analysed a range a historical evidence, to understand the impact that the conflict had on their local community.