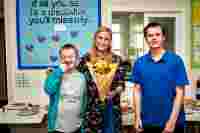 Our Core Aim
Our core aim is to build stronger communities by building self-belief in vulnerable young people. We run programmes that improve self-confidence, self-esteem and enhance the social skills of young people.
Our philosophy is that by intervening early, more serious mental health issues can be prevented in young people.
About us
"
There has been a remarkable improvement in the girls self-confidence over the time they have spent on the programme. They are more emotionally independent, happier in class, have made more friends – both in and out of the group, and their attendance has improved. This programme has given them the opportunity to thrive and develop into much more confident young people. I have been so impressed with the work the charity has done, and we are really looking forward to them coming back in to the academy and working with more of our students.
"
- Mrs M Parker, Consett Academy
"
During the very difficult academic year of 2020-21 Christine Thomas brought a project 'into our school to work with a group of Year 11 girls. From the girls' early sessions with this programme I noticed a rapid improvement in their motivation to learn, attitude and responses to me and their relationship with one another. They became positive and enthusiastic to learn and keen to interact with discussions in class. What was even more beneficial to learning was that the girls developed a camaraderie mutually supportive of one another. Noticeably, the girls began to openly discuss their aspirations and ambitions. They became a cohesive group of confident, expressive young women cheerfully articulating their ambitions and asking how they could improve every task. This has not only manifest itself in positive attitudes but also in tangible achievement: all of the girls have improved upon their predicted results, in some cases by three grades. This would be remarkable at any time, however, in current circumstances it is astonishing. At a time where our young people need support more than ever, this project has proved to be invaluable. This is exactly what is needed at the moment and as many students as possible should benefit from this project
"
- Mrs K Rose, Greenfield Community College
"
Thank you for leading/running this programme, I know it has been tricky with Covid and all of the restrictions, but you have been great at adapting to meet the needs of the pupils and of our school. It was wonderful working with you - fingers crossed for more funding!
"
- L. Wilson, Haughton Academy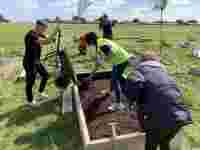 Get involved!
We have lots of ways you can help and provide support to us and what we do, which in turn helps transform the lives of young people. You can get involved by making a donation, volunteering, fundraising, partnering with us or sponsoring us.
Get involved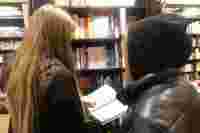 Insights
Learn all about what we do and the projects we have completed. There are blogs, films, news items, podcasts and events that are coming up. We love sharing what we do, please take look!
Find out more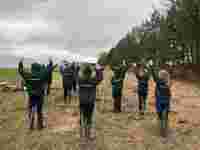 In need of a boost?
Our resource hub is a place where you can find a collection of resources to guide, educate, advise and inspire. We have covered every area of wellbeing to support young people and ensure they get the very best advice.
Create an account, and find podcasts, career advice, videos, blogs – and so much more, will be at your fingertips.
Our resource hub