Building Self-Belief will use their expertise to create a bespoke course that best suits you and your institution. We are highly experienced trainers and can incorporate the topics and areas of wellbeing that are most needed by you. We are also available for Safeguarding Training.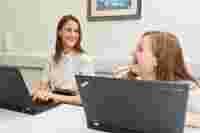 Stressbusting for Students
A half-day session for young people where we explore different ways for them to manage their stress levels.
The course will include:
Effective revision techniques;
Different styles of revision;
How to manage stress
How to channel anxiety in a positive way
"
A great course – I received lots of information and lots of useful strategies. My head is ready to burst, but in a good way! The ideas will help me implement whole school CPD and launch a new whole school policy.
"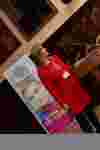 Stressbusting for Teachers
As experienced teachers ourselves, we know the amount of pressure teaching can have on staff. We can support your staff and give them:
Coping strategies;
Stress management techniques;
Practical ideas linked to making teaching more manageable;
Advice about how to minimise stress in the workplace;
Learn how not to take the stress home
Get in touch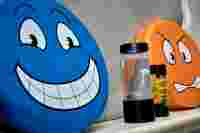 Building Self-Belief Wellbeing Programmes
Would you like to deliver our programmes in your school? We offer staff courses combined with a whole host of resources that will help you support the most vulnerable students in your school. We can also provide ongoing online support and guidance for staff.
Implementing a Successful PSHE Programme
PSHE programmes, when done well can underpin the success of the whole school. We can provide either a course for management training, or the whole school INSET - or both! Linked to how to manage and implement the PSHE curriculum. We can also provide schools with a whole host of engaging films, podcasts and resources that will reinvigorate the PSHE provision in your school.
Course costs will depend on the numbers involved and the package you decide to go for.
Get in touch