Helping young people understand their past and the heritage of their community helps them put their own lives into a social context. Our Heritage Programme provides young people with an invaluable insight into their community. In helping them develop a greater appreciation of their past, they develop a greater understanding of their future.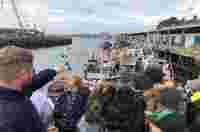 Our approach
We use the Heritage Programme as a way of building the self-esteem and key skills in young people at a key point of transition in their lives. It provides young people with an opportunity to grow in confidence and directly contribute to the preservation of their local community's heritage.
Pre and post-test questionnaires to allow us to measure improvements in mental health and self-esteem;
Self-determination phase, the young people choose the topics they would like to cover in the programme;
Cultural outing, The children take part in an offsite visit related to their area of study.
Creative phase, The children will investigate, analyse and evaluate the experiences of the community, including records, music, fashion, dance, television and broader popular culture depending upon the nature of the local heritage being studied. They also interview members of the community who lived through the period in raise their community engagement with local groups.
Reflection where the young people evaluate the programme and present what they have learnt. This is done through a final anthology of work, a documentary film and an exhibition.
"
From the children living in North Shields, we have a real sense of community at our school. But it has been incredibly important for them to learn more about their heritage. A lot of our students were not aware of the history of the Fish Quay, and the wealth of information that they have received has been amazing. We were so thankful to be part of Building Self-Belief's Heritage Programme.
"
- Emma Wake, Christ Church C of E Primary School
"
The Building Self-Belief CIO heritage programme was a fantastic way to connect the history of our school and local area with a range of local community groups. The children loved doing the research and the visit to Beamish as part of their 1950's project. They even got to interview a member of the 'Windrush Generation' by Zoom. The children blossomed in confidence as the project progressed, which has really helped them to prepare for the step up to secondary school in the future.
"
- Mrs D Kelly, Crookhill Primary School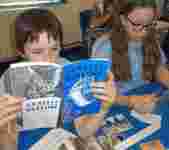 Outcomes
The children shall work in partnership, with different generations from the community to research, collate and produce their final anthologies and exhibition.
The project will inspire the young people to take an interest in local history and build their wider confidence, literary ability and historical skills. It would provide a lasting document to record the impact of change in their local community.
A community event, documentary film, public exhibition and anthology of work is produced by the young people to build lasting links between themselves, their families and the cider community.
The young people shall directly improve their self-esteem and broader life skills as they transition in to secondary school.
If you would like us to deliver a programme in your school, please get in touch and we will devise a programme just for your students!
Our success stories
Anthologies
Take a look at the fabulous anthologies that the children have produced as part of our Heritage Programme.
Click here to take a look