We are delighted to have secured a 25 year lease on a fabulous garden space in Benfieldside, Consett, an area previously identified by local residents as derelict. We are looking forward to all working together to transform this space into a fabulous community asset.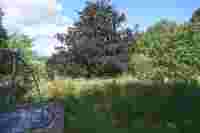 Our Next Steps
We are delighted to announce that we now have a 25-year lease for Benfieldside Community Garden. To ensure we get the very best out of the space we are consulting:
- landscape gardeners
- tree surgeons
- the allotment community
- the local community
- young people in the area.
Our aim is to create the very best community garden!
Keep up-to-date on the amazing progress of our community garden
Find out more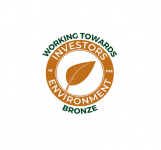 Working Towards Investors
We are now working towards nationally recognised sustainability recognition for our work. Our apprentice Shauna Nixon is our dedicated 'Green Champion' who will help Building Self-Belief work to increase sustainability across our programmes and office practices.
Our Community Garden Needs YOU!
Benfieldside Community Garden is a fabulous space and we need your help to return it to its former glory. We want to involve as many of the community as we can in redesigning and organising this amazing garden. If you would like to volunteer, complete the online form. If you are a company who could spare us some staff for the day, please get in touch.
Volunteer here
Exciting News about our Community Garden
Building Self-Belief are delighted to be a new member of the the Social Farms and Gardens. Having secured our 25 year lease in Benfieldside Community Garden, we are ready to get going on what will be a fabulous transformation.
Read More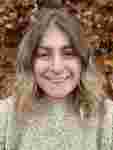 Meet our Outdoor Learning Leader
Clara May Warden is the founder and director at Dandelion Confidence CIC. Alongside running her own CIC, Clara consults on Forest school programmes and the design of Forest school spaces. She is a passionate believer in the impact on the outdoors on our well-being and happiness. We are delighted to have Clara as our Outdoor Learning Leader to help transform our community garden space.
Read more