Collaboration is the key to our success. We love working with other charities and community groups to help them transform their spaces. If you are interested in working with us, please get in touch.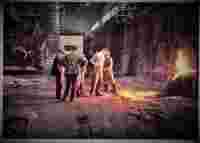 The Consett Iron Company Community Heritage Project
Consett's steelworks industrial heritage brought many years of prosperity and employment, alongside associated 'red-dust' pollution, industrial disease and mass unemployment after its closure. It is a heritage that deserves to be recorded for posterity and built upon with voices from the present. Much of the past steelworks site has vanished and has been developed for housing or become waste ground. Many people who worked there have sadly passed away since its closure, many of industrial related diseases.
However, working alongside young people and the wider community, we shall ensure that the institution that literally built Consett has its heritage recognised by the people who lived and worked there. Engaging new generations of local people with no memory of the former steelworks along the way.
Find out more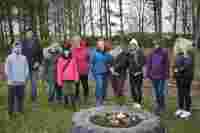 Teenage Emotional Wellbeing and Environmental Engagement
Our project used environmental, and creative arts related activities, to support the young people's emotional wellbeing and self-confidence. The programme's activities developed their arts-based skills and also included visits to Haystax Inclusive Farm Experience in County Durham, where they participated in a range of environmental based activities.
The project was kindly funded by Consett Rotary Club, with additional support from the County Durham Community Foundation 'Community Arts & Culture Fund' and culminated with a final celebratory event, to recognise the achievements of the young people.
Take a look at our amazing film to find out more about this project.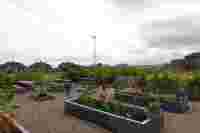 Together For Our Planet Garden Transformation
In collaboration with local businesses and individuals we were able to transform Consett Academy's community garden. Our transformation project at Consett Academy helped our young people develop better connections with their peers, their communities and gave them a way of improving their own and other people's lives for the better.
What was an unloved area, is now bright and inviting and at a stage where the students can really experiment with growing their own food and cultivating their own flowers. It will be used as a wellbeing space for students, plus an outdoor classroom where a whole variety of students can access and use the space.
Take a look at our fabulous brochure that documents the transformation.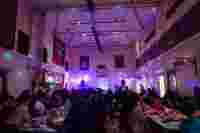 'Let's Create' Platinum Jubilee Project
Building Self-Belief CIO supported Tow Law Millennium Primary School, County Durham, and the wider Community in a range of creative and cultural activities to mark the Queen's Platinum Jubilee in June 2022.
The project enabled young and old to come together in common celebration of Queen Elizabeth's 70-year reign. All of the children's creative work was displayed and performed by them at the Tow Law Community Centre during the weekend of the Platinum Jubilee celebrations.
Take a look at our amazing film to find out more about this project.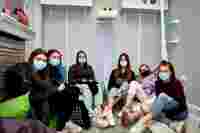 Sensory Room Project
In collaboration with other charities, we work with young people to help them redesign their own spaces. This transforms them emotionally and supports their well-being by improving their environment.
Our most recent project was with Learning for Life where a group of girls from Consett Academy worked with the learners from Learning for Life to create a brand new sensory room for the young people with special needs.
Please take a look at the film to see the amazing impact of our work.