Working alongside young people and the wider community, we shall ensure that the institution that literally built Consett has its heritage recognised by the people who lived and worked there. Engaging new generations of local people with no memory of the former steelworks along the way. With grateful thanks to the National Lottery Heritage Fund and Players of the National Lottery.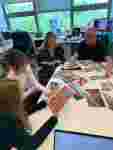 Our Heritage Volunteers
This project would not be possible without our amazing volunteers. These people are part of Consett's local community and are making what we do possible.
Meet our team
Take a look at the amazing work created as part of the two-year Consett Heritage Project
Find out more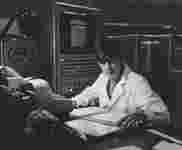 Born in Bridgehill, Cast in the Steelworks
As part of our programme of events exploring Consett's industrial heritage, we held a highly successful FREE community event where Alan Swinburne presented about his experiences of Consett's industrial and social history. There was a whole mix of ages at the event, and the young people were particularly impressed with Alan's tales about 'the works'.
After the talk, the question and answer session gave the people in the audience a chance to ask questions and share their tales of their memories of Consett. It was a great event and we are looking forward to the next one!
Listen to Alan's Podcast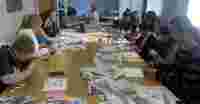 History, Art and Youth Social Action
Having completed a whole series of fabulous art sessions where we researched the industrial heritage of the town, we can't wait to to the final results. Our young people considered how Consett looks now, with a focus on the historical elements. Local artist Tommy Anderson brought the sessions to life. Our ultimate aim is to use the images and collages created by the young people to create a youth banner for Consett. Our first Consett Youth Banner will be launched at our AGM on 7th September 2023.
Find out more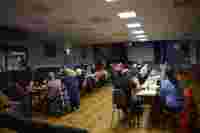 The Consett Iron Company 160th Anniversary - Community Heritage Project Launch
What a delight it was to see so many people from the Consett community at our recent get together on March 16th 2023 for the launch of our Consett Heritage project. This is just the start of our much anticipated Heritage project to celebrate the 160th Anniversary of the opening of the Consett Ironworks.
Read our Blog