To help inspire your fundraising, below are some examples of our supporters and ways in which they helped raise money.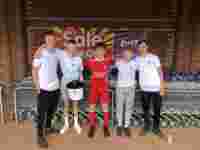 Young People Raising Money
We think getting young people to fundraise is a great way to raise their teamwork skills and their confidence. Bag packing is a great example of this. If you could offer us a way to fundraise with a group of our young people, get in touch!
Get in touch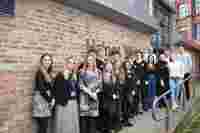 Corporate Sponsorship
Haines Watts have set a brilliant example of how businesses can use their influence to support the charity sector. As well as fund raising for us, they are provided our young people with expert advice about how to improve their employability. In addition, employees at all levels at Haines Watts gave up their time to conduct careers podcast with us. Haines Watts' contribution has had a huge influence on the confidence and aspirations of many of our young people. If you are interested in supporting us, please get in touch.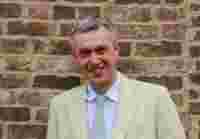 Personal Contributions
A huge thank you to Professor George Boys-Stones who sends us donations from his lectures as well as the proceeds from the sale of his Prestonian 2020-2022 lecture. Buy it on Amazon. If you are interested in making a similar contribution, please get in touch.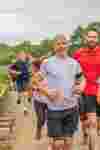 Sponsored Events
Our Chair, Dr Hugo Minney, regularly takes part in sponsored running events on behalf of Building Self-Belief. He recently ran the September 2022 Great North Run, barefoot, for us.
Donate to support Hugo's Great North Run in September!
Donate now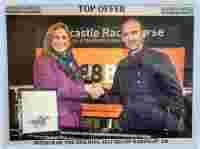 Corporate Fundraising
As a business, we could support you in meeting your corporate social value targets. Your charity fundraising would be a great help. Valued accountancy firm nominated us as their charity at a race night at Newcastle Races. It combined a fabulous event with raising money for a worthy cause.
You could also help us by providing some in-kind support by sharing your expertise with our young people. We will add your logo to our website and use our social media platforms to promote your input. Please get in touch if you can help.
Get in touch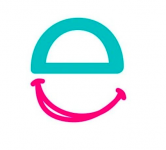 Easyfundraising
Did you know that whenever you buy anything online – from your weekly shop to your annual holiday – you could be raising free donations for Building Self-Belief CIO with easyfundraising? All you need to do is:
1. Go to https://www.easyfundraising.org.uk/causes/buildingself-beliefcio/?utm_campaign=raise-more and join for free.
2. Every time you shop online, go to easyfundraising first to find the site you want and start shopping.
3. After you've checked out, the retailer will make a donation to Building Self-Belief CIO at no extra cost to you whatsoever!
There are no catches or hidden charges and Building Self-Belief CIO will be really grateful for your donations. Thank you for your support.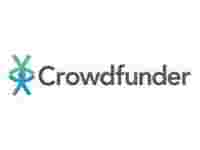 CrowdFund
Crowdfunding is a brilliant way to both raise awareness of the charity and raise money for our work. We held an extremely successful one last January where we raised £5,000 and received £5,000 in match funding. We will be sharing our next one on social media, very soon.
Find out more
Fundraising with us
If you want to get involved by organising a fundraising event or campaign, we will give you all the support and help we can. Or, if you have any fundraising ideas or queries, please get in touch and our team will be able to help.
Get in touch