We would be nothing without our amazing Building Self-Belief team. Take a look at the vacancies available and join our team pushing for positive change within our community!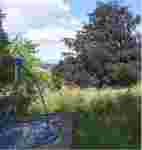 Benfieldside Community Garden
Benfieldside Community Garden is a fabulous space and we need your help to return it to its former glory. We want to involve as many of the community as we can in redesigning and organising this amazing garden.
If you would like to volunteer, complete the online form.
If you are a company who could spare us some staff for the day, please get in touch.
Volunteer now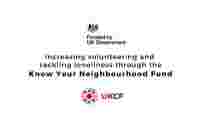 Know Your Neighbourhood
Through the Know Your Neighbourhood Fund, our mission is to train and give volunteering experiences to a whole host of people in our community. We have youth clubs and pop up events planned, and we need as many people as possible to train as volunteers and come along and support us. Our long term aim is to combat loneliness in Consett.
If you would like to join us, complete the online form and we will be in touch!
Volunteer now