Come and join us and either participate in our programmes, celebrate the successes of our young people or help us raise money to continue our work. We have something for everybody!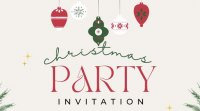 Christmas Party
Building Self-Belief will be providing even more festive fun in support of the St John's Christmas Fayre (14th December, 3:00-5:00pm), where we will be providing a craft stall for the event. We will also be launching our new Youth Club, due to start in January 2024 for 8-12 year olds. Our Know Your Neighbourhood volunteers will be supporting us.
Come and join us, have some fun and sign up to the Youth Club starting in January!
Read more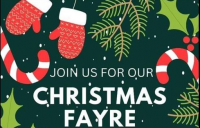 Our Christmas Fayre
To get everyone into the Christmas spirit, we have a stall at The Eden Miner's Christmas Fayre on the 3rd December (12:00 - 3:30pm). We will be providing craft activities for the children, with the support of our Know Your Neighbourhood Volunteers.
Come along and meet Santa, we look forward to seeing you there!
Read more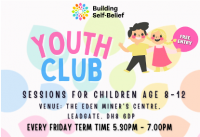 Building Self-Belief FREE Youth Club session for children age 8-12
Venue: The Eden Miner's Centre, Leadgate. DH8 6DP
Food and activities will be provided.
FREE
Every Friday Term Time - 5.30pm - 7.00pm
Starting 27th October - ending 15th December 2023
Register now
Born in Bridgehill, Cast in the Steelworks
As part of our programme of events exploring Consett's industrial heritage, come and join us at this FREE community event where Alan Swinburne will present about his experiences of Consett's industrial and social history.
After the talk, you will get an opportunity to tell us about your thoughts about Consett's past, and your hopes for the town's future.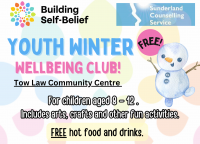 Tow Law Winter Well-being & Support Programme
Venue: Tow Law Community Centre
Sessions delivered by the Building Self-Belief CIO team, every term time Wednesday from 8th November to 27th March 2024 (5:00-6:45 pm).
FREE hot food and drinks
A huge thank you to Sunderland Counselling Service for their kind support of this programme, it shall make a real difference to many young people and their families across what is a challenging period for many.
Book here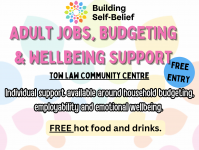 Adult Jobs, Budgeting & Well-being Support
Venue: Tow Law Community Centre
Funded by Sunderland Counselling Service, who are celebrating 40 years, we are providing individual support around household budgeting, employability and emotional wellbeing.
Free hot food, drinks and entry.
Every term time Wednesday from 8th November to 27th March 2024 (5:00-6:45pm).
Read more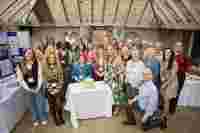 Happy 5th Birthday Building Self-Belief CIO
As a celebration of our 5th Birthday, Building Self-Belief invited our young people, staff, trustees, funders and supporters to the Derwent Manor on the 7th September 2023. What a fabulous day we had. In 2018, we were delighted to have Lord Lieutenant Sue Snowden to launch the charity, our plan was to have her with us for our 5th birthday. Unfortunately, she has been unwell recently, and her Deputy Lieutenant Richard Swart attended in her place. He made a great deal of effort in both his research of the charity, his heartfelt speech, plus how much time and offer he took to interact with the attendees at the event.
Take a look at our successes