Meet the amazing local people of Consett helping to engage our young people and the wider community, by sharing their experiences of living and working in Consett during the steelworks.
Alan Swinburne
Alan worked at Consett Steelworks for 17 years in the Technical Research Department.Alan is an active volunteer on our National Lottery Heritage Fund Consett Steelworks Programme, where he has shared memories and expertise. Alan has an extensive collection of photographs and memorabilia from the steelworks and has given many talks to members of the community to inform them about the heritage of the area and his life at the Steelworks.
Listen to Alan's story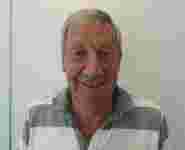 Peter Shaw 'Shawty'
Peter is a 'Consett Native' and fourth generation 'Delves'. He left school just in time to see the works, and his future job prospects close. Like many local people he moved away from the town to pursue a career in I.T and returned home to Consett in 2007 where he now helps spearhead the local historical preservation society (The History of Consett Steelworks [HCSW]).Peter is an avid believer in trying to digitally preserve anything to do with the Steelworks and the Towns history, using technology to do so, in whatever way he can. Peter passionately believes in the importance of keeping local heritage alive for generations of others to enjoy in the future.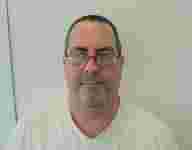 Rob Moran
Rob is Consett born and bred and has been active in the community in many fields over the years, including volunteering with the Consett Green Spaces Campaign and with the local Labour Party. He is involved with the group History of Consett Steelworks where his particular interest is researching its history. He also helps out at our local schools by taking the children on history tours of the ex-steelworks site. He also shares his love of the wider history of the North East, on his own fabulous Facebook group called Alfred's Guide.
Listen to Rob's story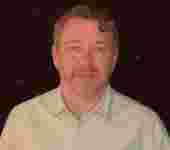 Sharon
Sharon currently teaches at Consett Academy. She has been living in Consett for 25 years when she moved from the valleys of South Wales.
Read Sharon's Story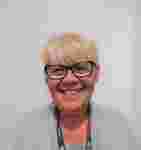 Mick
Mick is 86, with a long family history in Consett. All of his family bar one lives in Consett, Blackhill and Leadgate and he has lots of grandchildren living in Consett too. His family background in Consett goes back years and years!
Read Mick's story
Anne-Louise Grant
Anne-Louise was born in Consett in 1966, and grew up in a village nearby. Her Grandad on one side was a postman and on the other side a miner. Her Dad was a metallurgist at the Steelworks and she had many family members who lived and worked in the area (and still do). She returned to Consett in 2004 to raise her family, having left to seek employment in London in 1989.
Listen to Anne-Louise's story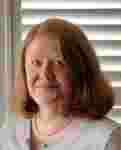 Eileen
Eileen has lived in Consett for 64 years, her family live in Consett, she works and socialises in Consett, her grandchildren go to school in Consett, so you could say her whole life is in Consett. She has three children and three grandchildren who all live in this area, one of them teaches in Leadgate, in Consett.
Read Eileen's story
David
David is 71 years old and was born in the Richard Murray Hospital at Blackhill, which was where everybody was born, and lived on Benfieldside Road in Blackhill. His father was a 'Bevin Boy', during the war you were either sent as a soldier or down the mines, if you were unlucky the mines were worse.
Read David's story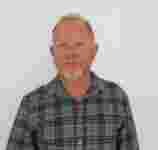 Ian Malpass
Ian Malpass, born and bred in Consett, tells us about his time at 'The Works', how it felt when the steelworks closed, and how his family worked and managed after the closure. A great insight into the true spirit of Consett folk.
Read Ian's story