Alan Swinburne - Consett Heritage Podcast
Alan worked at the Steelworks for 17 years in the Technical Research Department. Over the last 20 years he has researched the History of the Steelworks given several talks about his memories of his life at the Works. He also has an extensive collection of photographs and memorabilia from the steelworks. Many of the talks have been to the members of the community to tell them about the heritage of the area. This project is a perfect opportunity for Alan to share his memories and ensure the history of the steelworks lives on.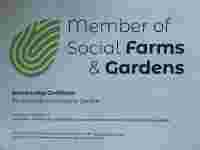 Benfieldside Community Garden / October 13th, 2023
Building Self-Belief are delighted to be a new member of the the Social Farms and Gardens. We are in the final stages of securing our 25 year lease in Benfieldside Community Garden.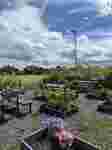 Youth Social Action / June 14th, 2022
In collaboration with local businesses and individuals we were able to transform Consett Academy's community garden. Our transformation project at Consett Academy helped our young people develop better connections with their peers, their communities and gave them a way of improving their own and other people's lives for the better.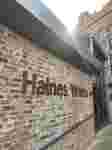 Aspirations and Future Planning / November 18th, 2019
Corporate social responsibility (CSR), sometimes known as 'corporate conscience' or 'corporate citizenship', is about companies playing a responsible role in the wider community. Haines Watts have developed some brilliant ways for them to enhance and develop their CRS and we are very lucky to be their nominated charity.