Edwin Oxley - Consett Heritage Podcast
Edwin started as an apprentice at the Consett Steelworks in 1961, as a 15-year-old. Over time he developed a whole host of skills and describes the excellent training he received both at technical college in Consett and Gateshead, and on the jobs in the boiler shop, foundry, blast furnace, plate mills - amongst others. He worked in every department! Take a listen to his podcast which gives a fascinating insight into the opportunities made available to him and how this gave him a solid foundation for the rest of his working life. He also gives our young people some great advice!
Youth Social Action / August 9th, 2023
Building Self-Belief CIO supported North Durham Academy to create a beautiful Community Wellbeing Garden. The aim was to create a wellbeing space that is both accessible and welcoming to the school and the community. As well as a space that will help to increase biodiversity in the area. We hoped to inspire young people to engage more with their environment as well as create a space they can be proud of.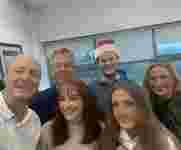 Wellbeing and the Arts / December 19th, 2022
The Building Self-belief team were delighted to be invited to take part in the Robson Laidler Christmas video, which this year is a parody of Chris Rea's 'Driving Home for Christmas' video, with a sustainability theme. We performed along with the County Durham Community Foundation and Oases Housing. Please enjoy the video, and feel free to share it!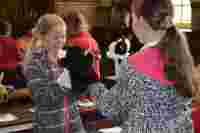 Youth Social Action / July 31st, 2021
Our Heritage project with Crookhill Primary School took the children back to the 1950s. We looked at childhood games, the space race, the children's programmes. We also had visitors to the school who discussed their 1950's childhoods.