The Activity Den Transformation
This is an extended version of our film outlining the transformation of The Den activity centre in Tanfield Lea. Over a three month period we held weekly sessions and made plans, for transforming this amazing space. Our aim is to support the Coop in alleviating youth loneliness.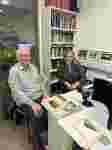 Consett Heritage Project / November 17th, 2023
Edwin started as an apprentice at the Consett Steelworks in 1961, as a 15-year-old. Over time he developed a whole host of skills and describes the excellent training he received both at technical college in Consett and Gateshead, and on the jobs in the boiler shop, foundry, blast furnace, plate mills - amongst others. He worked in every department! Take a listen to his podcast which gives a fascinating insight into the opportunities made available to him and how this gave him a solid foundation for the rest of his working life. He also gives our young people some great advice!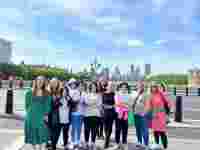 Self-Belief and Emotional Wellbeing / August 22nd, 2022
Building Self-Belief CIO delivered a twelve-week programme for ten Year 9 girls, selected by the Head of Year, at Norham High School. Our Wellbeing Programme has helped the girls learn how to build better friendships, have a better understanding of how others are feeling and become integral members of the local Meadow Well Community.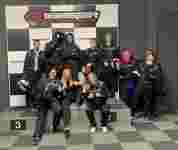 Aspirations and Future Planning / August 2nd, 2021
Building Self-Belief worked with a group of 10 boys form Norham High School in NorthTyneside. It was a real privilege to work with the boys and see them grow in confidence and develop a much greater sense of purpose in their lives.