Anne-Louise Grant - Consett Heritage Podcast
Anne-Louise was born in Consett in 1966, and grew up in a village nearby. Her Grandad on one side was a postman and on the other side a miner. Her Dad was a metallurgist at the Steelworks and she had many family members who lived and worked in the area (and still do). She returned to Consett in 2004 to raise her family, having left to seek employment in London in 1989.
Youth Social Action / November 12th, 2021
It was a real privilege for me to be Chair of the Eco debate 'Going in Circles' organised by Engineering Today and After the Pandemic. Here is a brief overview of our discussion, as well as our suggestions about how we can move forward.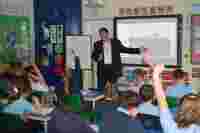 Youth Social Action / July 18th, 2021
In recognition of the 40th anniversary of the closure of Consett Steelworks we delivered a project where we looked back at the whole history of the town of Consett, and the huge influence the steelworks had on the local community.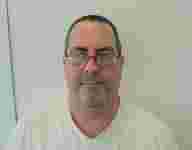 Consett Heritage Project / October 11th, 2023
Peter is 4th generation Consett Native (Delves to be Specific), his childhood was spent wandering the now desolate and empty railway lines before they were finally pulled up, playing in and around the remains of the then quiet monsters of industry before they were pulled down. It was his time spent in what was left of the steelworks that has led to a lifelong interest into the heritage of 'the works'.