Voices Of Consett - Ian Malpass
Hi, my name is Ian, I was born and bred in Consett, specifically Castleside. I lived there from 1960 up until I was 27 years old.
My Mother and Father worked in the Lead mines at the bottom of Castleside. They were both very hard workers and did a hard job. I went to Primary School in Castleside. The old one opposite the club on the bank, I think they are going to be building houses on it soon.
I have three brothers and two sisters, my oldest brother Keith worked for Mobil the oil company, my other brother Colin, started working for the forestry and then worked for the steelworks as a Shunter on the trains. My other brother David joined the RAF. My sister Jeanette was a cleaner at the steelworks because my Mam also became a cleaner at the steelworks. Jeanette used to run the Travellers, the Courthouse pubs and one in Catchgate. My Little sister Annice, which was my Grandmother's middle name, and her now husband Ian, had a double-glazing company at Villa Real which is no longer there. The building has been knocked down and more houses built there (SHOCK!). Ian now does a similar job in Orangery extensions and Annice still works at The Travellers.
As a child I wanted to become a racing car driver, because I love cars, we all have dreams, but I ended up working at the Steelworks instead. I actually applied to become an electrician at the company, but there were that many applying for it they had to whittle them down. I enjoyed metal work at school so they put me in to the steel fabrication side of things, rather than what I wanted originally.
I started at the British Steel on September 5th, 1977, at 17 and 3 days old. The company sent three of us to do a BTEC course at the old Gateshead College on a five-year course, as part of my apprenticeship. Every week I had to go to college, but because I couldn't afford a car and there were no direct buses, I had to get up at 5.00am to catch several buses to get to college and would get home at 9.00pm at night.
If you missed a day at college, it was frowned upon by the Steelworks. The training we got at the Steelworks was so in depth it was second to none. We knew that the people who trained us in the steelworks had got their hands dirty, so we had to, and we learnt so much by this way of learning.
Consett steelworks produced such high-quality steel that it was used for nuclear submarines. There is an old joke that you can see Consett from the Blackpool Tower because it is written on the steel that made it. Consett was a little dot on the map but our steel shone out across the world.
My apprenticeship was for four years and due to end 1981- but it was disrupted due to the closure of the Steelworks in 1980. We were lucky that our year was kept on in the works, whereas the year below were sent off to Jarrow. When we were in the works we were more or less decommissioning the place, going in and pulling the cranes off the runners and scrapping things. One of the biggest jobs we had was to take the bottom of the blast furnace out. We had to wait until it cooled down, took the bottom out, got the diggers in and dug it all out. I must be one of the few people who has actually walked in to the blast furnace while it was still warm
For me, a bit of panic set in when the steelworks closed, because we didn't know what was going to happen when we got to the end of our apprenticeship in 1981. However, some of us got kept on until 1982 decommissioning the steelworks after the closure.
Once we finished at Consett, we had the opportunity of getting a redundancy or going to Teesside steelworks. I choose to go to Teesside and stayed in board and lodging for a year and a half. My brother Colin was able to use his skills from the steelworks as a heating engineer working for my brother Keith.
In 1984 I decided I didn't want to live in Teesside any more as they are a different 'breed of fish!' So I packed my gear and travelled down to Teesside steelworks every day for the next 38 years, exactly 50 miles there and 50 miles back.
In 2015 Teesside steelworks closed and it came as a big shock. We went to work thinking everything was normal, then on the day it closed we were just told 'Sorry, that's it – go down and collect your personal gear'. It reminded me of how it had felt at Consett in 1980.
With me originally coming from Castleside, I loved the greenery and the grass that surrounds us. It's just a different world at Middlesbrough with the companies like ICI. I think Consett was just a better place to raise a family, I am a bit of a home bird really and I never wanted to leave my friends and family.
After the closure at Consett, some people were personally wrecked, a lot of people definitely needed help and financial advice on how to move forwards in life. I think that past governments have let the people of Consett down by not doing enough to put us back on the map. I felt there was a total lack of support for the community and no effort to provide new jobs for those affected by the closure of the steelworks.
At this moment in time, I feel sorry the town. I miss the market, which is now a Weatherspoons, the Quakers originally donated that land to the people of Consett but the council decided to build on it, despite the market traders that worked there. Middle Street was then paved over as a new market but that has never really worked.
Consett is a beautiful landscape-wise but there is not enough industry being brought in. A lot of the factories just don't have the people working in them anymore. My hope for the town is for more places for people to work, that's the main thing. Lots of our green space is being used for new housing, but we need to produce jobs. If I could bring everyone from the town together and ask what they wanted for the town I would.
My advice for the young and future generations of Consett would be take opportunities that you can and hopefully build a better future for Consett.
Read more about Consett heritage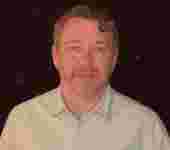 Consett Heritage Project / August 10th, 2023
Rob is Consett born and bred and has been active in the community in many fields over the years, including volunteering with the Consett Green Spaces Campaign and with the local Labour Party. He is involved with the group History of Consett Steelworks where his particular interest is researching its history. He also helps out at our local schools by taking the children on history tours of the ex-steelworks site. He also shares his love of the wider history of the North East, on his own fabulous Facebook group called Alfred's Guide.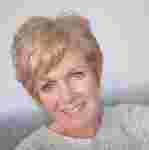 Consett Heritage Project / September 18th, 2023
Eileen has lived in Consett for 64 years, her family live in Consett, she works and socialises in Consett, her grandchildren go to school in Consett, so you could say her whole life is in Consett. She has three children and three grandchildren who all live in this area, one of them teaches in Leadgate, in Consett.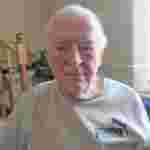 Consett Heritage Project / August 30th, 2023
Mick is 86, with a long family history in Consett. All of his family bar one lives in Consett, Blackhill and Leadgate and he has lots of grandchildren living in Consett too. His family background in Consett goes back years and years!