Norham Boys | Raising Aspirations and Employability
Building Self-Belief worked with a group of 10 boys form Norham High School in NorthTyneside. It was a real privilege to work with the boys and see them grow in confidence and develop a much greater sense of purpose in their lives.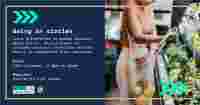 Films / October 5th, 2021
Our CEO Christine Thomas was privileged to Chair this debate about how we can work towards a circular economy and how we can make people more aware of what they can do to improve everyone's attitude towards Climate Change.
Blog / May 22nd, 2020
Suggestions have been put forward that students should repeat this current academic year.
Blog / December 1st, 2020
Future planning is essential. We always encourage young people to have a goal. Passing an exam is not enough. Why do they need the qualification? What are they going to do with it? If they do not do as well as expected, what is their plan?