Building Self-Belief in Teenage Boys' Programme
We had a brilliant experience working with these young people. We worked with them by building up their confidence by encouraging them to talk. We took them to the theatre, a restaurant and to the high ropes. They all learnt a great deal about each other and themselves. They made new friends and they developed better relationships with their families. Yet another success story from the charity Building Self-Belief!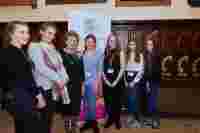 Blog / December 5th, 2018
A committed team of Trustees have come together to launch a new charity in County Durham to help young people get the best possible start in life through empowerment and increasing personal self-esteem.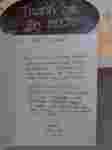 Blog / July 18th, 2018
Building self-belief in our young people is an essential element of their education. I recently received a thank you card from a Year 11 student who said "In such a short time period you have been amazing, thank you so much for helping me and being so kind.
Blog / May 22nd, 2020
Suggestions have been put forward that students should repeat this current academic year.