The Tall Wall - When Coaching Works!
No matter what stage you're at in life, having someone to talk to who you can trust is an invaluable addition to your personal and professional life. This is a service that we provide for the young people that we work with in the charity, and thanks to Helen Cowan's offer from The Tall Wall, this is an additional service we can now offer our staff and volunteers.
Donations
Having the monthly donations from Helen and The Tall wall to support Building Self-Belief is a fabulous contribution to our work in the charity. When Helen said she wanted to do more to help, she suggested the services of her Executive Coaches to the young people in the charity. We jumped at the chance to have such an amazing contribution to the work we do. Enabling our staff and volunteers to have such a service is beneficial for them, but it also supports us, in that we feel that it is in the best interest of the charity to support our staff and volunteers in every way we can. We also believe in setting an example, if our staff and volunteers are happy, this will reflect on our work with the young people.
Confidentiality
In the spirit of true coaching, the sessions were totally confidential, and I would just ask in a general way how they were going. The feedback I received was unanimously positive. As part of their impact assessment, The Tall Wall also asked for feedback, and Helen sent us the following anonymised statements as evidence of the success of the initiative:
What has been the main benefit(s) for you personally undertaking coaching?
"I think it has been good to be able to talk to someone that doesn't work here but still has a good understanding of what I'm feeling and why. It's nice to have an outside perspective on how I'm feeling. My coach always had a great answer to anything that would come up that we would focus on, and it gave me a different point of view to what I've been seeing for such a long time. It has really enabled me to look at different perspectives and see the bigger picture. Also reminded me to look long-term and think of things that matter/don't."
What has been the benefit of this coaching to your organisation do you think?
"I think it has led me to be more confident in what I'm doing I used to focus on what could go wrong or what if it's not good enough or what if I say the wrong thing, but now I try to look at the other side of things and I now realise that I must be doing good if I get compliments of the students/parents/teachers/Peter and Christine."
How this helps Building Self-Belief
Experiencing excellent coaching helps our staff and volunteers support our young people in the charity. Being 'on the other side' is an invaluable experience that allows for a greater insight into how they then go on to deal with others. We are a small charity with a small staff, and having someone on the 'outside' to talk to and discuss matters with is extremely helpful, in that it gives our staff an alternative perspective. It also acts as a form of training for them for their roles within the charity.
Get in touch
"My coach was amazing at making me feel comfortable I could talk to her for days about the job, home life, myself, she sat and listened and was the best at picking up on things that I never would have realised, or I may have realised but not been able to put it into words or be able to do anything about it. She has definitely helped me grow and realise a lot of things about myself, and helped me to be able to work on things I have struggled with in the past."
Helen Cowan's Feedback
After the first set of sessions, Helen sent the following feedback: "All the coachees have really engaged with the support and our coaches have been really impressed with their maturity and commitment to date. The coaches have all loved working with your talented young women."
As this has been such a mutually beneficial intuitive, we are carrying on, some of our Youth Panel have been included. A few of our girls are about to start university. Transitional times like these are usually the times when young people struggle the most to cope, therefore we believe that this is a perfect opportunity for them to get the emotional support they need as they are about to embark on a new chapter in their lives.
Thank you!
Can we just say a huge thank you to Helen Cowan and the coaches at The Tall Wall. Our partnership works so well because The Tall Wall not only supports, they also enhance what we do.
You Can Help
If you run a business and feel that you could support our charity in some way, the most straightforward is to make a donation. But, if you get in touch, we are always open to new ideas and new suggestions and we are committed to making things work!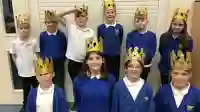 Wellbeing and the Arts / August 16th, 2023
Building Self-Belief CIO supported Tow Law Millennium Primary School, County Durham and the wider community in a range of creative activities to mark the King's Coronation in May 2023. The project was generously funded by The National Lottery Awards for All Community Fund.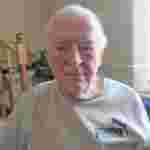 Consett Heritage Project / August 30th, 2023
Mick is 86, with a long family history in Consett. All of his family bar one lives in Consett, Blackhill and Leadgate and he has lots of grandchildren living in Consett too. His family background in Consett goes back years and years!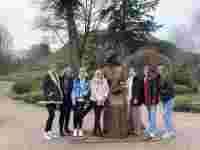 Youth Social Action / March 21st, 2023
It has been a busy time for our Youth Panel and some of our Volunteers. We were extremely lucky that the Landmark Trust once again selected us to stay for free for a weekend at Morpeth Castle