Meet the amazing research volunteers who make conducting primary research possible
Niamh McDonald
Niamh volunteers with Building Self-Belief as a member of their Youth Panel and is also studying towards a Masters of Planning at Newcastle University. Niamh has been able to support projects run by BSB and add both a professional and personal perspective on a whole host of projects. She understands the connections young people forge to places and spaces, and why it is so important that they are well served by public spaces and projects. She was delighted to win the Nuclear Institute's Young Generation Network's North East competition on behalf of BSB, speaking about empowering community voices and the part they should play in community projects and planning.
Eliza Hockey
Eliza developed her passion and interest in psychology during her time at Sevenoaks School in Kent. Learning about the impact of mental illness and its negative impact on the brain and the wellbeing of others drove her to pursue a degree in Psychology at Newcastle University.Joining 'Mind the Gap', the university's mental health society, she has had the opportunity to volunteer in local schools and deliver workshops on mental health and the value of self-care. As an Action tutoring volunteer, she has witnessed first-hand how much her students' confidence in their mathematics skills improved and the positive impact this had on their wellbeing. Her studies have given her the scientific knowledge to appreciate the value that raising self-belief has on young people's mental health.As a volunteer, Eliza will be helping the charity conduct research into the link between memory and social deprivation. She hopes that one day this research will lead to a better society where everyone has access to help when it is needed. Eliza is looking forward to being a part of the Building Self-Belief team in raising awareness of the importance of self-belief in vulnerable young people.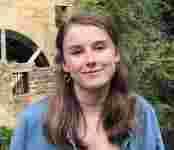 Katherine Patterson
Before studying Psychology at Newcastle University, Katherine was educated at St Thomas More Catholic School, in Blaydon. Whilst in Sixth Form, she helped set up a peer counselling service in her school, demonstrating a keen interest in mental health. Her love for volunteering as a peer councillor came from the rewarding experience of seeing the changes in young peoples' confidence over the span of just a few weeks.During her time as a peer councillor, she completed an audit on student wellbeing to obtain support for the project. Seeing changes as a result of the audit brought to light the importance of scientific research into mental health and spurred on her passion to complete a research placement with Newcastle University. Specifically, looking into the effects of childhood emotional neglect.During her placement year, Katherine is looking into the effects of childhood emotional neglect. Completing a research placement has given her a greater understanding of the impact that charities such as Building Self-Belief CIO can have on a young person's life. She is looking forward to working with and learning from the Building Self-Belief team.