Delves Lane Primary School | Consett Steelworks Heritage Project
In recognition of the 40th anniversary of the closure of Consett Steelworks we delivered a project where we looked back at the whole history of the town of Consett, and the huge influence the steelworks had on the local community. We had guest speakers who talked about their lives working at the steelworks as well as inviting local people in to school to discuss the impact the closure had on the town. The children felt that the project had given them a true appreciation of their local history and they gained a whole new sense of pride about the town where they live.
The following Anthology was created by the children of Delves Lane Primary School throughout the 2021 summer term. They researched the lives of those who worked at Consett Steelworks known as 'The Company', between 1840-1980, and developed their understanding of the impact that the steelworks closure had on the town.
File name
Category
File type
File size
Download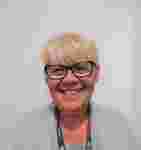 Consett Heritage Project / August 25th, 2023
Sharon currently teaches at Consett Academy. She has been living in Consett for 25 years when she moved from the valleys of south Wales. These are her thoughts about Consett.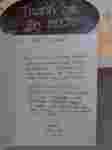 Self-Belief and Emotional Wellbeing / July 18th, 2018
Building self-belief in our young people is an essential element of their education. I recently received a thank you card from a Year 11 student who said "In such a short time period you have been amazing, thank you so much for helping me and being so kind.
Aspirations and Future Planning / November 30th, 2023
Maddy Parkin, 32. Photographer running a business specialising in wedding photography. My main job role is taking photos of my customers' weddings, however, there is a lot of work that goes into this: editing in creative software, creating online galleries, marketing, blog posts, liaising with customers, writing and amending contracts and creating shot lists, arranging client meetings, and more. I have been a Photographer for 9 years. I've specialised in weddings for one year. My passion is creativity, and I feel my job encompasses all of this. I love my job, because not only do I get to witness happy couples getting married, but I can work flexibly around my family, choosing my own hours and setting my own deadlines. Being a Photographer definitely doesn't come without its challenges, however, it has been extremely rewarding for me personally, getting to do what I love every day.