'Let's Create' Platinum Jubilee Project
Building Self-Belief CIO supported Tow Law Millennium Primary School, County Durham, and the wider Community in a range of creative and cultural activities to mark the Queen's Platinum Jubilee in June 2022.The project enabled young and old to come together in common celebration of Queen Elizabeth's 70-year reign. All of the children's creative work was displayed and performed by them at the Tow Law Community Centre during the weekend of the Platinum Jubilee celebrations.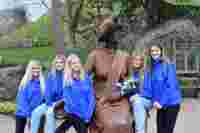 Blog / March 16th, 2022
Building Self-Belief's mission as a charity it to empower young people and give them the strategies and the self-belief to take ownership of their lives. Our mission is to "Build Stronger Communities through Building Self-Belief' and we feel that a strong Youth Panel is the perfect way to give young people a voice and ensure that they have a say in their own community.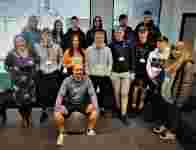 Films / May 29th, 2021
Sixth Form students at North Durham Academy, Stanley, Co Durham, took part in our Bridging the Gap Between Education and Work programme. This programme is designed to enhance their employability skills, and raise their aspirations. It was a huge success!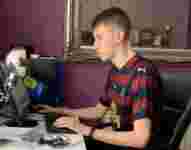 Blog / March 25th, 2020
With the prospect of social isolation, the traditional methods of teaching are no longer applicable. A new way of long distance learning needs to be swiftly incorporated to ensure all students get the very best support at this crucial time. The most obvious solution is educational technology – EdTech.