'Let's Create' Platinum Jubilee Project
Building Self-Belief CIO supported Tow Law Millennium Primary School, County Durham, and the wider Community in a range of creative and cultural activities to mark the Queen's Platinum Jubilee in June 2022.The project enabled young and old to come together in common celebration of Queen Elizabeth's 70-year reign. All of the children's creative work was displayed and performed by them at the Tow Law Community Centre during the weekend of the Platinum Jubilee celebrations.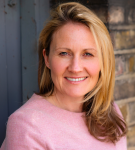 Blog / May 5th, 2022
Helen describes how her positions at KPMG evolved into her creating her own company as a collective of executive coaches. She gives young people brilliant advice about how to create a positive approach to embarking on a career.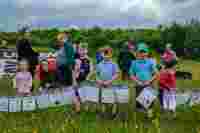 Films / August 6th, 2021
The Say No to Consett Incinerator, is a fabulous example of Social Action - where the people of Consett have all united against the proposal of an incinerator being dumped in the heart of their town.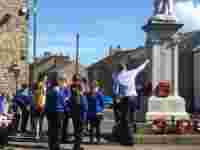 Blog / August 21st, 2019
Across the summer term we were delighted to work with the young people of Tow Law Millennium Primary School, in County Durham, on a creative writing and cultural heritage project, supported by the National Heritage Lottery Fund and North East Charity, Building Self-Belief CIO.