Crookhill Primary School 1950's Heritage Project | Building Self-Belief CIO
Our Heritage project with Crookhill Primary School took the children back to the 1950s. We looked at childhood games, the space race, the children's programmes. We also had visitors to the school who discussed their 1950's childhoods. Clara Jones is one of the Windrush generation and she described the differences between growing up in Dominica and her new life in Bradford. It was a brilliant project and the children and staff were all fabulous.
The following anthology was created by the children of Crookhill Primary School throughout the 2021 summer term. They researched the experiences of people who lived in their home town of Crookhill and the surrounding area during the 1950s, when their communities were in danger of disappearing.
File name
Category
File type
File size
Download
Aspirations and Future Planning / December 1st, 2020
Future planning is essential. We always encourage young people to have a goal. Passing an exam is not enough. Why do they need the qualification? What are they going to do with it? If they do not do as well as expected, what is their plan?
Consett Heritage Project / October 20th, 2023
Ian Malpass, born and bred in Consett, tells us about his time at 'The Works', how it felt when the steelworks closed, and how his family worked and managed after the closure. A great insight into the true spirit of Consett folk.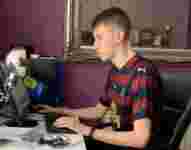 Aspirations and Future Planning / March 25th, 2020
With the prospect of social isolation, the traditional methods of teaching are no longer applicable. A new way of long distance learning needs to be swiftly incorporated to ensure all students get the very best support at this crucial time. The most obvious solution is educational technology – EdTech.