Crookhill Primary School 1950's Heritage Project | Building Self-Belief CIO
Our Heritage project with Crookhill Primary School took the children back to the 1950s. We looked at childhood games, the space race, the children's programmes. We also had visitors to the school who discussed their 1950's childhoods. Clara Jones is one of the Windrush generation and she described the differences between growing up in Dominica and her new life in Bradford. It was a brilliant project and the children and staff were all fabulous.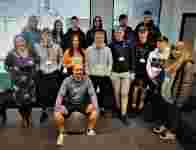 Films / May 29th, 2021
Sixth Form students at North Durham Academy, Stanley, Co Durham, took part in our Bridging the Gap Between Education and Work programme. This programme is designed to enhance their employability skills, and raise their aspirations. It was a huge success!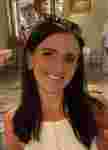 Blog / June 22nd, 2021
Dr Lauren Brown gives us a brilliant insight into the role of a junior doctor. Her journey through the application process for Medicine, the course, the choices within the course, the opportunities to work abroad and the social events that support the success of the students.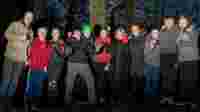 Films / December 16th, 2018
We had a brilliant experience working with these young people. We worked with them by building up their confidence by encouraging them to talk. We took them to the theatre, a restaurant and to the high ropes. They all learnt a great deal about each other and themselves.