Happy 5th Birthday Building Self-Belief CIO- Building Self-Belief Annual General Meeting 2023
As a celebration of our 5th Birthday, Building Self-Belief invited our young people, staff, trustees, funders and supporters to the Derwent Manor on the 7th September 2023. What a fabulous day we had. In 2018, we were delighted to have Lord Lieutenant Sue Snowden to launch the charity, our plan was to have her with s for our 5th birthday. Unfortunately, she has been unwell recently, and her Deputy Lieutenant Richard Swart attended in her place.
A Special Thank You to Richard Swart, Deputy Lieutenant of Durham
Richard Swart made a great deal of effort in both his research of the charity, his heartfelt speech, plus how much time and offer he took to interact with the attendees at the event itself, his contribution added a great deal to the success of the event. .After the event, Richard contacted us to say, "I loved the event and all that you and your team are doing. So inspiring, so necessary and such a gap to be filled! Thank so much for the invitation, the lovely flowers, card and chocolates too! We should definitely keep in touch and I am happy to chat further/offer any thoughts should you feel the need."
As a charity we do so many varied things, and what underpins everything that we do is the aim of instilling greater self-belief into the young people we work with. Having the opportunity to share our successes with our supporters and demonstrate what we have done over the years is extremely important to us. We are delighted with the success if our programmes, and we are looking forward to a bright future where we have funding for some longer term projects.
Successes include our:
Wellbeing programmes
Employability programmes
Heritage projects in primary schools- including our recent Coronation projects.
Fabulous community garden projects.
We are extremely proud of what we have achieved over the past five years – but for us it is always about what we are doing to move forward.
Collaborations
Working with others is an essential element to what we do and why we are so successful. We look forward to continuing our work with our partners, and we were so pleased o have so many of them at our AGM.
As part of the event, we launched the following:
Our Voices of Consett and our Consett Youth Banner as part of our Heritage Lottery project.
Our Know Your Neighbourhood Campaign, with a shout out to ask for people to volunteer to support our upcoming events for the Consett community
Our Community Garden – after nearly a year of research – we are almost at the stage of taking on a 25 year lease. A very exciting project that will give us countless opportunities to support our local community.
Presented a new running vest to Hugo for his
Here is some of the feedback we have received from the event. From our Chair, DR Hugo Minney:
Building Self-Belief's Annual General Meeting showcased the excellent work that we're doing in Consett and in schools throughout the North East of England. There was a huge display of Consett Voices, and even this is only a part of our Consett Heritage project. There's an update from the Say Np to Consett Incinerator campaign, and updates from schools. Our new community garden project is an exciting prospect for us.
We were delighted to welcome old friends and new, people who have stuck with us throughout our start-up and are now supporting us to grow, and people joining us now. Together we will support more young people to find a place for themselves in their communities, to prepare for employment, and to be happy. See the website for more information about the work and our plans for the future, and join us to be part of that plan for the future.
From one our biggest supporters, Lisa McDonald:
"Thanks for having me!! I really enjoyed it, it was fab to see what you've achieved and what's going to happen in the future, you both should be really proud, you're doing a great thing!!"
Stan Fitches MBE, one of our original Trustees:
"We had a fabulous day, it is amazing what you have achieved over the last 5 years, we are very impressed."
Plus, Isabel Wherritt, Our Young Trustee
"An inspiring day last week for the Building Self-Belief CIO AGM. It was amazing to learn about the difference the charity has made to young people across the north east over the past year. I'm proud as a trustee to support the charity and to have been a part in the research evidencing the need for the charity's work. It was great to learn about BSB's plans to continue supporting young people's job prospects, self-belief and wellbeing over the year to come! "
Thank you
A huge thank you to everyone who has supported us over the past 5 years, and a huge welcome to our future supporters. Take a look at our Annual Report for a full appreciation of what we have achieved. If you would like to support us in any way, through collaboration, doing a podcast, being a volunteer, or donating to our cause, please get in touch.
Our latest Annual Report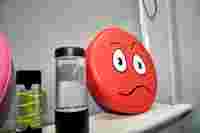 Self-Belief and Emotional Wellbeing / January 11th, 2022
At aged 11, my son suffered a breakdown of mental health, and was off school for pretty much 4 years. He has never spoken about what he has been through these last few years openly, but yesterday wrote a blog and presented me with his account, and wanted it shared. This is his story.
Youth Social Action / August 9th, 2023
Building Self-Belief CIO supported North Durham Academy to create a beautiful Community Wellbeing Garden. The aim was to create a wellbeing space that is both accessible and welcoming to the school and the community. As well as a space that will help to increase biodiversity in the area. We hoped to inspire young people to engage more with their environment as well as create a space they can be proud of.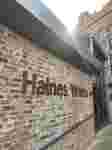 Aspirations and Future Planning / November 18th, 2019
Corporate social responsibility (CSR), sometimes known as 'corporate conscience' or 'corporate citizenship', is about companies playing a responsible role in the wider community. Haines Watts have developed some brilliant ways for them to enhance and develop their CRS and we are very lucky to be their nominated charity.