North Durham Academy | Bridging the Gap Between Education and Work
Sixth Form students at North Durham Academy, Stanley, Co Durham, took part in our Bridging the Gap employability programme. The programme is designed to enhance their empolyability skills and increase their aspirations.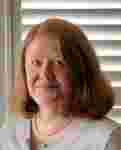 Consett Heritage Project / September 13th, 2023
Anne-Louise was born in Consett in 1966, and grew up in a village nearby. Her Grandad on one side was a postman and on the other side a miner. Her Dad was a metallurgist at the Steelworks and she had many family members who lived and worked in the area (and still do). She returned to Consett in 2004 to raise her family, having left to seek employment in London in 1989.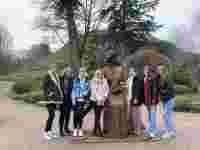 Aspirations and Future Planning / June 16th, 2023
No matter what stage you're at in life, having someone to talk to who you can trust is an invaluable addition to your personal and professional life. Thanks to Helen Cowan's offer from The Tall Wall, this is an additional service we can now offer our staff and volunteers.
Aspirations and Future Planning / December 1st, 2020
Future planning is essential. We always encourage young people to have a goal. Passing an exam is not enough. Why do they need the qualification? What are they going to do with it? If they do not do as well as expected, what is their plan?