North Durham Academy | Bridging the Gap Between Education and Work
Sixth Form students at North Durham Academy, Stanley, Co Durham, took part in our Bridging the Gap employability programme. The programme is designed to enhance their empolyability skills and increase their aspirations.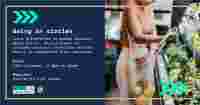 Films / October 5th, 2021
Our CEO Christine Thomas was privileged to Chair this debate about how we can work towards a circular economy and how we can make people more aware of what they can do to improve everyone's attitude towards Climate Change.
Podcasts / August 30th, 2021
Ben is a great example of someone who has worked really hard to get exactly where he would like to be. Having completed his degree, he has recently started on a graduate programme at the accountancy firm Haines Watts. He gives young people a great insight into the attitude and the approach needed to be successful.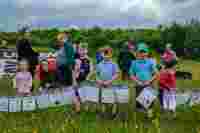 Films / August 6th, 2021
The Say No to Consett Incinerator, is a fabulous example of Social Action - where the people of Consett have all united against the proposal of an incinerator being dumped in the heart of their town.