North Shields Fish Quay Community Heritage Project | Christ Church C of E Primary School
During the summer term of 2022, we were thrilled to deliver our Heritage Programme to the children of Christ Church C of E Primary School. During this programme, the children researched the way that North Shields Fish Quay, and the local fishing industry, has shaped the lives of local people over hundreds of years.Take a look at their fabulous film showcasing all their amazing work.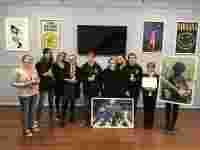 Films / May 18th, 2019
This is an extended version of our film outlining the transformation of The Den activity centre in Tanfield Lea. Over a three month period we held weekly sessions and made plans, for transforming this amazing space.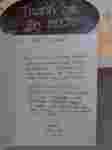 Blog / July 18th, 2018
Building self-belief in our young people is an essential element of their education. I recently received a thank you card from a Year 11 student who said "In such a short time period you have been amazing, thank you so much for helping me and being so kind.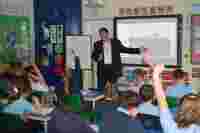 Films / July 18th, 2021
In recognition of the 40th anniversary of the closure of Consett Steelworks we delivered a project where we looked back at the whole history of the town of Consett, and the huge influence the steelworks had on the local community.