Exciting Times for Our Youth Panel!
It has been a busy time for our Youth Panel and some of our Volunteers.
We were extremely lucky that the Landmark Trust once again selected us to stay for free for a weekend at Morpeth Castle. It is an amazing venue that combined what feels like a rural location but is within a few minutes' walk of the town centre. It is a fabulous building and it gives the impression of visiting somewhere that is historic and impressive, but also homely. We loved the turrets and the views across the countryside and the town of Morpeth.
Northumberland Coastal Walks
We did not let the weather put us off- there were severe warnings for snow – but luckily we took the chance and the weather was cold, but there was no snow. We all wrapped up warm for our trip to the fabulous Northumberland Coast.
It was great to be next to Carlisle Park and have lovely walks. It was also a real treat to be so near to the sea and we went on the coastal walk from Craster to Dunstanburgh. It was great to explore Dunstanburgh, Craster and Amble, most of the girls had not been before, so it was a totally new experience for them.
Future Plans – Our 2023-4 Youth Manifesto
It was a great opportunity for us to get together with our Youth Panel and some of our volunteers. We used the building for some leisure time, but we also spent some time working on our future plans for our Youth Panel and Youth Manifesto as well as for our resource hub for young people. Our new Youth Manifesto is coming soon! Last year our key aims were to look at the environment and work on ideas linked to our trip to Glasgow for COP26. This year, the panel is really excited to be part of the plan for the new Consett Area Neighbourhood Forum where the young people of Consett will be heavily involved in the production of a new Neighbourhood Plan for the area. Our aim is to be part of a true democracy and give our young people a strong voice in the community.
Testimonials from our Young People
'I thoroughly enjoyed our trip to Morpeth Castle. We were astounded by
the beauty of the area and it made it a great place to get together
with the Youth Panel to update our Youth Manifesto. The whole trip was
filled with laughs and I hope to have the opportunity to experience such
a trip again.' Sarah Brown
'I really loved the trip, it is great to be all together in such a lovely place and have time to get to know each other. Plus, having the time to do things that we wouldn't normally do – like the walks along the coast, also makes the whole weekend more enjoyable.' Anna Thomas
How lovely it was to spend such quality time together in such a relaxed environment. We all had a fabulous time and we really appreciate the opportunity to stay in such amazing accommodation. It was an honour to have the opportunity to spend the weekend in such beautiful surroundings and with such inspiring young people.
Thank You
Thank you to everyone who has donated to the Landmark Trust. Such contributions and such opportunities make a great deal of difference to small charities like ourselves, and we really appreciate the support.
High Sherriff Youth Awards
We are delighted an honoured to be attending the High Sherriff Youth Awards on Tuesday 28th March at Ushaw College. This is yet another opportunity to visit an historic building, with the added bonus of the potential for winning an award for your thoroughly deserving young people. Wish us luck!
Get Involved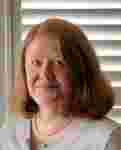 Consett Heritage Project / September 13th, 2023
Anne-Louise was born in Consett in 1966, and grew up in a village nearby. Her Grandad on one side was a postman and on the other side a miner. Her Dad was a metallurgist at the Steelworks and she had many family members who lived and worked in the area (and still do). She returned to Consett in 2004 to raise her family, having left to seek employment in London in 1989.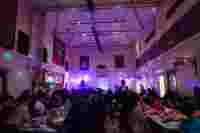 Wellbeing and the Arts / July 5th, 2022
Building Self-Belief CIO supported Tow Law Millennium Primary School, County Durham, and the wider Community in a range of creative and cultural activities to mark the Queen's Platinum Jubilee in June 2022.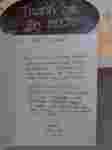 Self-Belief and Emotional Wellbeing / July 18th, 2018
Building self-belief in our young people is an essential element of their education. I recently received a thank you card from a Year 11 student who said "In such a short time period you have been amazing, thank you so much for helping me and being so kind.